Maccast textPlus Wi-Fi Challenge
The Challenge

Ever since Apple announced that the Wi-Fi iPad would be shipping in advance of the Wi-Fi + 3G version I've been asked "The Question". "Can I get by with only a Wi-Fi iPad" The answer? Let's find out. The Maccast, with the help of textPlus, is going to declare Tuesday April 20th, 2010 Wi-Fi Only Day. On that day I, along with other members of the Maccast community will attempt to go a whole day only using Wi-Fi.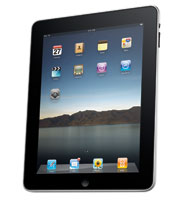 The Contest & Prizes
Win an iPad or iPod Touch
It wouldn't be a challenge if there wasn't some reward, so textPlus has provided a little incentive. Fill out the form below to be entered to win a 16GB Wi-Fi iPad or one of two 8GB iPod Touches*. Entries must be submitted by midnight PDT on 4/30/2010.
*Limit one entry per person. Duplicate entries will be disqualified. US residents only. Approx. retail value of prizes: iPad (USD $499), iPod Touch (USD $199). Winners will be selected at random and notified via email.