[audio:http://media.libsyn.com/media/maccast/MC20090116_MW02.mp3]
Download today's show here!


MC20090116_MW02.mp3 [6.6MB 0:14:30 64kbps]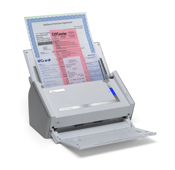 A podcast about all things Macintosh. For Mac geeks, by Mac geeks. A special episode of the Maccast from Macworld 2009. We run down the current and upcoming lineup of ScanSnap consumer document scanners from Fujitsu. We discuss how these devices along with some great Mac software can help you better organize, backup, and green your home and office.


ScanSnap Document Scanners from Fujitsu
Macroundtable
Evernote
Receipt Wallet
YEP
Yojimbo
Together
Neat Works
Subscribe to the Podcast Feed or Get the MP3