A Brief and Warped History of the Mac, part 1(in which the Mac doesn't appear).
Welcome to the first column in my series. I would at this point like to tell you what the column is going to be about but sadly I can't really at the moment. I did ask Adam for some guidance on topic, but he said he'd leave it up to me – which was probably a big mistake.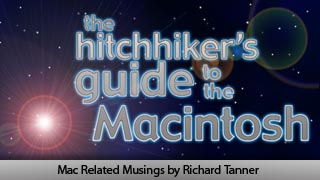 All I can tell you is that this column is not going to be useful. However it may be interesting, informative and occasionally controversial – though if it is please don't send too much abuse my way.
One thing I have always found incredibly interesting about the Mac is not just how it is now, but also how we got here. Apple have revolutionised the world of computers time and time again in terms of software and hardware. Not ambitious enough for them, they've now revolutionised the whole music industry.
The History of the Apple company is probably well documented in scraps around the internet and several other 'brief history' guides out there – most of which are better written. But here is my take on the whole sordid affair – serialised over 6 parts.
Continue Reading »