A Brief and Warped History of the Mac, part 2 (in which the Mac is born)
Welcome back to my column, where last week I left you all hanging in the story of the Mac. Appologies to anyone who felt cheated that we didn't get as far as the Mac last time don't worry, we're getting straight there this time.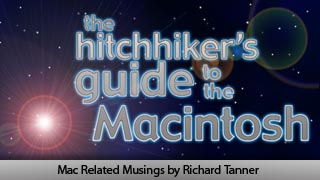 We left the story in 1981, when IBM introduced its PC and threatens the market share of the Apple II. The PC was open to many manufacturers to improve with an architecture that allowed the computer to get faster as new chips were produced. Apple needed to step up its game with a new machine that would offer more.
Apple was already on the case, proposing three new systems in 1979. Two of these systems would be a successor to the Apple II and a new high-end work machine.
The third new system was to be a games machine and was given to Jef Raskin for development. Raskin, however was far more ambitious and started developing ideas for a low-cost, general purpose home computer. Raskin's favourite variety of Apple was a Macintosh.
Continue Reading »