Listen to today's show here!


MC20060524SP.mp3 [16.9mb 00:36:52 64kbps]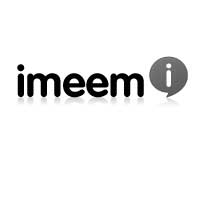 A podcast about all things Macintosh. For Mac geeks, by Mac geeks. Special edition. Interview with Jan Jannink the CTO and founder of iMeem. iMeem is an online service that takes a whole new perspective on social networking. We all have friends and family we are connected to and most of us already have those people in our chat buddy lists. Instead of putting ourselves alone into a social network and then trying to make connections to the people we know, iMeem leverages the power of your chat list and creates an instant relevant social network from people you already know and like. In this interview I talk with Jan about iMeem and the technology behind the service. Enjoy.
I'm pondering the immortal words of Socrates who said, "I drank what?" — Real Genius (1985)
Show Links
iMeem
Mono Project
Subscribe to the Podcast Feed or Get the MP3