by James Alguire
iMovie users have it easy. Because of the integration within the iLife applications, iMovie users can quickly and easily tap images from iPhoto, within iMovie, to create still image sequences. Final Cut Pro users have to export the photos from iPhoto or Aperture, then import them. Now Final Cut Pro users can quickly and easily create still image sequences, complete with transitions, right from Aperture with Connected Flow's Aperture to Final Cut, Aperture plug-in.
Here's how it works.
Download the free Aperture to Final Cut Pro plug-in from Connected Flow's web site, http://connectedflow.com/aperturetofinalcut, and install. Aperture to Final Cut Pro requires Mac OS X 10.4 or later and Aperture 1.5.1 or later and Final Cut Pro 5.1.2 or later.
In Aperture create an album with the images to be used in FCP, and adjust and arrange them in the order they are to play back (see figure 1).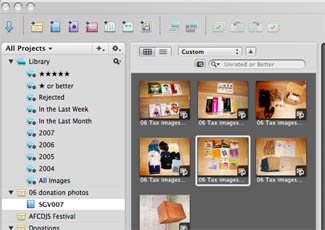 Figure 1: Arrange and tweak images in Aperture.
With the album selected, choose File>Export>Final Cut Pro… (see figure 2).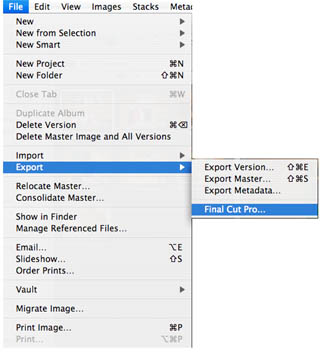 Figure 2: Select File>Export>Final Cut Pro…
In the Export Dialog Box (see figure 3) set each slide's duration and transition type (FCP's transitions will be listed) and duration; provide a project name and sequence preset; if you like, choose an audio file to play during the still image sequence (the duration of the slides can be automatically set to fit the music track); select the format preset for the images (the images can also be renamed during the export).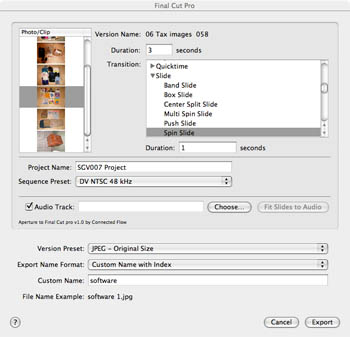 Figure 3: Set Image duration, transition type and duration, and more.
Click the Export button and specify a folder where the project will be saved. Aperture to Final Cut Pro generates an XML file along with the exported images. Final Cut Pro is automatically launched, the XML file is imported, and an FCP project file created (FCP asks you to save the project file before continuing) complete with a bin holding the still images (see figure 4) and a sequence of the images laid out with the durations and transitions specified on export from Aperture (see figure 5).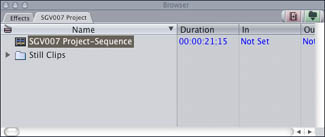 Figure 4: New Project file from XML with Sequence and Bin of images.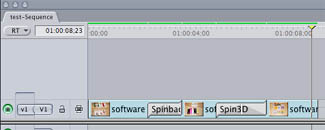 Figure 5: Still image sequence with images and transitions.
This plug-in is a boon to those who want to go beyond Aperture's limited slideshow options. It should be noted that the parameters of the transitions selected cannot currently be modified in the Export Dialog Box, so will require adjusting in FCP's Transition Editor unless you're happy with the default settings.
The still image sequence is ready to be tweaked to perfection with additional motion effects and filters.
Next episode we'll talk about saving those effects and transitions you like best for use in other projects.