If you recently upgraded to iLife 08, no doubt you've noticed some rather dramatic changes in how the updated applications look and work. One particular change to iPhoto is starting to annoy digital photographers used to diving into the iPhoto Library folder to directly access images imported into iPhoto. The new iLife 08 version of iPhoto's Library is no longer a standard folder, but is instead a package. This new format prevents users from easily viewing and opening images in the iPhoto Library in the Finder or applications like Adobe Photoshop. But there is a simple solution.

First a package is a special type of folder in Mac OS X that behaves like a file. Packages (also referred to as bundles) can contain files, other folders and resources related to the type of package they are. Common Mac OS X packages are applications, documents created by some applications (like Pages and Keynote) and installation packages.
Double clicking on a package doesn't open the folder into a new folder view in the Finder like normal folders. Instead it launches as an application (if it's an application package), launch the application it's related to (if it's a document package), or launch the Mac OS X installer program (if it;s an installer package).
This brings us back to iPhoto '08's new Library package (see Figure 2). Double-clickiing on the new iPhoto Library will not open it as a new folder view in the finder, but instead launches iPhoto (if it's not already open) or switches to iPhoto (if it is open). Does that mean that you are no longer able to access the photos stored in the Library package at all? No. Here is a simple workaround.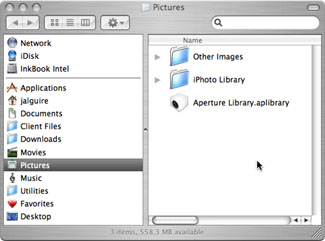 Figure 1: The original iPhoto Library Folder format.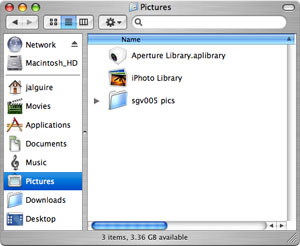 Figure 2: The new iPhoto '08 Library package format.
It is possible to view the contents of a package by control-clicking (with a single button mouse) or right=clicking (with a two-button mouse) on the package and selecting Show Package Contents from the shortcut menu that appears (see Figure 3).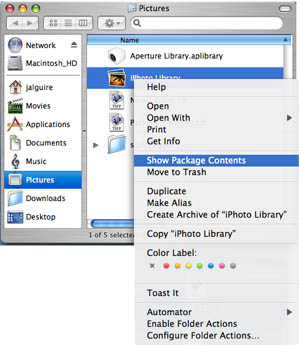 Figure 3: Right or Control-Click on the new iPhoto Library package and choose Show Package Contents.
A new Finder window appears displaying what's inside the package. So right or control-click on the iPhoto Library entry in the Pictures Folder and select Show Package Contents (see Figure 4).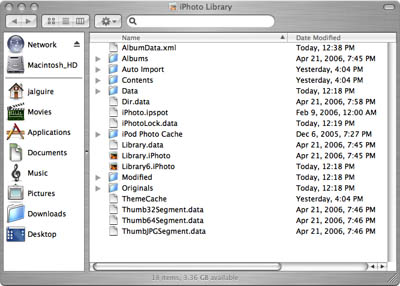 Figure 4: The contents of the iPhoto Library package.
In the iPhoto Library Window make aliases of the Following Folders: Data, Modified, and Originals. Put the aliases in the Pictures folder (you might create a new folder to hold them). Now you can access any of the photos that are stored in iPhoto directly in the Finder or any other application, via these aliases.
On reason given for Apple changing to this new format for the iPhoto Library is to prevent or reduce the chance of the iPhoto Library becoming corrupt due to users having direct access to the iPhoto Library Folder. It should be noted that Aperture, Apple's Pro photo software's libraries are also in package format.