[audio:http://media.libsyn.com/media/maccast/MC20080316.mp3]
Download today's show here!


MC20080316.mp3 [63.4MB 01:09:15 128kbps]
A podcast about all things Macintosh. For Mac geeks, by Mac geeks. Show 219. Rumors of Beatles on iTunes yet again. Non technical issues arise with Macbook Air. iPod software updates. Apple slowing NAND Flash purchases. Developer demand for iPhone 2.0 high. iPhone hits Austria and Ireland. Airport Express update soon? iPhone: the world's lamest cut and paste. Lots of reports of Wifi issues with 10.5.2. Don't use administrator accounts. Apple TV and HD home video. How to legally share music. Got an iPhone, but what's that annoying sound? Quicklook for older document formats. Why don't all iPhone apps do horizontal? The universal sound fix. Search audio and Video podcasts
Special thanks to our sponsors: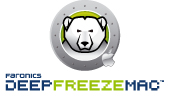 Circus Ponies – Free 30-day Trial of Notebook
Faronics – Deep Freeze your Mac today.
New music, Too Far Gone by Forget the Girl [iTunes]
It seems to me the only thing you've learned is that Caesar is a "salad dressing dude." — Bill & Ted's Excellent Adventure (1989)
Shownotes in: HTML or OPML
Subscribe to the Podcast Feed or Get the MP3