[audio:http://media.libsyn.com/media/maccast/MC20090414SP.mp3]
Download today's show here!


MC20090414SP.mp3 [35.2MB 01:16:55 128kbps]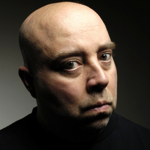 A podcast about all things Macintosh. For Mac geeks, by Mac geeks. A special episode of the Maccast with David H Lawrence XVII. David is currently playing the role of the mysterious, somewhat creepy, and probably misunderstood, Eric "The Puppetmaster" Doyle on NBC's hit show Heroes. When he's not stalking cheerleaders David is also a new media creator and producer with an incredibly diverse background in audio broadcasting, video, the Internet, filmmaking, podcasting, and tech in general. In this episode we will learn about the man behind the man and the bonus is it turns out he uses a Mac.
Links
NBC's Heroes
Heroes, Nowhere Man Trailer
Davids.com
Support The New True Charlie Wu project
Secrets of Screen Acting: The Podcast
The David Lawrence Show
Demos 2 Go Go
@dhlawrencexvii on Twitter
Xanadu, April 17th – 19th, 2009, Las Vegas, NV
Additional Shownotes & Links
Shownotes in: HTML or OPML
Subscribe to the Podcast Feed or Get the MP3 or AAC (enhanced)