[audio:http://media.libsyn.com/media/maccast/MC20100117.mp3]
Download today's show here!


MC20100117.mp3 [33.8MB 01:10:20 64kbps]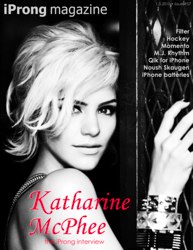 A podcast about all things Macintosh. For Mac geeks, by Mac geeks. A special episode of the Maccast. We invite the folks from iProng Magazine over to help us run down their top iPhone and iPod picks from the 2010 Consumer Electronics Show (CES) in Las Vegas.
Links
iProng Magazine
PHP Princess
Special thanks to our sponsor:

Smile on My Mac, check out PDF Pen.
Subscribe to the Podcast Feed or Get the MP3 or AAC (enhanced)