[audio:http://media.libsyn.com/media/maccast/MC20100414SP.mp3]
Download today's show here!


MC20100414SP.mp3 [31.5MB 01:05:30 64kbps]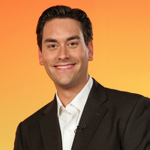 A podcast about all things Macintosh. For Mac geeks, by Mac geeks. A special episode of the Maccast where I am joined by Clayton Morris. Clayton and I sat down to talk a bit about Apple's iPhone OS 4 announcement. We dive into a few of those new "tentpole" features and even talk iPad and a little Flash War 2010 for good measure. Enjoy.
Links
ClaytonMorris.com
Grizzly Bear Egg Cafe
Gadgets and Games Podcast (iTunes link)
Subscribe to the Podcast Feed or Get the MP3 or AAC (enhanced)