Maccast listener Joe is in Johannesburg working on the World Cup and sent in some snap shots of an iStore.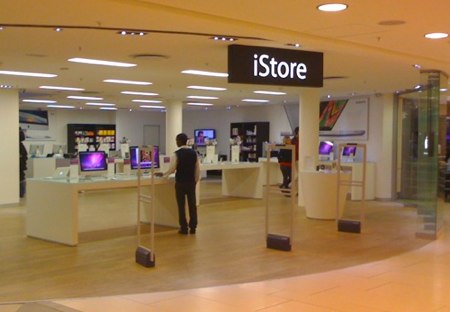 But what's an iStore?
It looks very much like a typical smaller Apple Retail Store you might see in a US mall, but it obviously wasn't an "Apple Store". I'm pretty sure iStore is a local chain or brand, but behind it is a program run by Apple called the Apple Premium Reseller program. These are local resellers authorized by Apple to sell Apple products and accessories. You'll find Apple Premium Resellers in many countries like South Africa, UK, Germany, etc. They are retail locations staffed by Apple experts and offer many services similar to ones you would find in an Apple operated retail store. Services like seminars, events, business solutions, and educational pricing.