Download today's show here!


MC20110819.mp3 [37.0MB 01:16:43 64kbps]
A podcast about all things Macintosh. For Mac geeks, by Mac geeks. Show 362. Lion USB thumb drives now available. iPhone 5 date: Tale of two months. OS X Lion 10.7.1 Update. Apple reportedly spends a Billion with Sharp. Apple and Samsung patent ping pong in the EU. Death of the iPad killer. Re-install iLife '11 on new Lion Macs, a follow-up. Lion bugs may not be Lion. Please sir may I have some more (data)? NO. Restoring an apps window position. Using a backup Mac from bootable clone. Different face for your space. Finding math symbols in Lion. Hide items in System Preferences pane, fool your friends.
Want more Maccast? Become a Maccast Member.
Special thanks to our sponsors: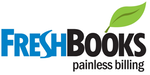 Circus Ponies NoteBook – The Easy Way to Get Organized on the Mac. Try it FREE for 30 Days.
Freshbooks – Painless billing.
Shownotes in: HTML or OPML
Subscribe to the Podcast Feed or Get the MP3 or Enhanced AAC