Download today's show here!


MC20111206SP.mp3 [25.1MB 00:51:59 64kbps]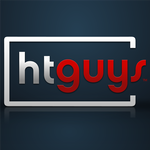 A podcast about all things Macintosh. For Mac geeks, by Mac geeks. A special episode of the Maccast where we catch up with Ara Dererian of the HDTV Podcast. It's been a while since we chatted with Ara and his Mac Mini based Mac Home Theater set up has evolved. Now the system is Apple TV 2 based on the client side, so we'll get an update on that and discuss how he makes all this stuff work.
Links:
HDTV Podcast
Apple TV 2
Mac Mini
Handbrake
Subscribe to the Podcast Feed or Get the MP3 or Enhanced AAC