Download today's show here!


MC20111223SP.mp3 [16.8MB 00:31:54 64kbps]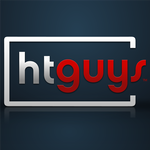 A podcast about all things Macintosh. For Mac geeks, by Mac geeks. A special episode of the Maccast. Ara Dererian of the HDTV Podcast is back and helps us follow up on how you can take your Blu-ray disks and get them into your Mac Home Theater set-up.
Links:

MakeMKV
Handbrake
MetaZ
Other World Computing (External Blu-ray Drive)
Subscribe to the Podcast Feed or Get the MP3 or Enhanced AAC
Tutorial: Backing up your Blu-ray Discs
Video from HTGuys.com