Download today's show here!


MC20120802.mp3 [50.1MB 01:43:38 64kbps]
A podcast about all things Macintosh. For Mac geeks, by Mac geeks. Show 405. It's Mountain Lion Palooza time! Next Apple Event September 12th. Mountain Lion breaks download records. Upgrading to Mountain Lion. What's new in Mountain Lion.
Want more Maccast? Become a Maccast Member.
Special thanks to our sponsors: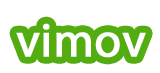 Circus Ponies NoteBook – The Easy Way to Get Organized on the Mac. Try it FREE for 30 Days.
Weather HD 2 by Vimov – Stunning weather with 3D maps, quick view and multiforecast.
Subscribe to the Podcast Feed or Get the MP3 or Enhanced AAC