Download today's show here!

MC20160412.mp3 [128.4MB 01:54:27 128kbps]
A podcast about all things Macintosh. For Mac geeks, by Mac geeks. Episode 567. iPhone SE hard to come by. Apple FBI Update. Disney kicks Apple TV to the curb. Siri knows Baseball and Westros. iPad Pro praises and pokes. iOS 9.3.2 beta. Apple Watch updates. What's next for Macs. The "gods" of project Titan. Comments on apps and pricing models. Peer to Clear Apple TV issue. Ping iPhone Apple Watch Trick.
Special thanks to our sponsors: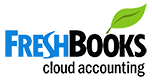 Gazelle – The fast and easy place to get cash for your used iPhone, iPad, and other Apple gadgets
FreshBooks – Cloud accounting
Subscribe to the Podcast Feed or Get the MP3 or Enhanced AAC