Download today's show here!

MC20160926.mp3 [136 MB 02:01:59 128kbps]
A podcast about all things Macintosh. For Mac geeks, by Mac geeks. Episode 586. macOS Sierra arrives. iPhone 7 success or failure? More possible iPhone 7 bugs. iPhone 7 LCD is 'best ever'. Lightning EarPod teardown. Apple Watch tops smartwatches. Apple not buying McLaren. Siri in the living room? International news roundup. Time to move to two-factor. Print to PDF in iOS 10. Optimized Storage in macOS Sierra.
Special thanks to our sponsor: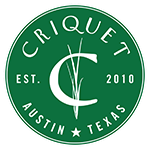 Criquet – Criquet
Smile – smilesoftware.com
Subscribe to the Podcast Feed or Get the MP3 or Enhanced AAC