Download today's show here!

MC20181111.mp3 [51.6 01:39:53 64kbps]
A podcast about all things Macintosh. For Mac geeks, by Mac geeks. Episode 679. iPhone XR production reduced. Apple Pay in Germany, finally. watchOS 5.1.1 fixes "bricking" issue. Updated AirPods still coming? Mac mini proving mighty. Impressions of the new iPad Pro. Apple's price to value proposition. Keeping old Macs alive.
Special thanks to our sponsors: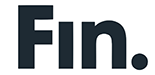 OpsGenie by Atlassian – Never miss a critical alert again with Opsgenie.
As a listener of my show I've arranged for all of you to try Fin for FREE. Just use my link – fin.com/maccast
CacheFly
Subscribe to the Podcast Feed or Get the MP3 or Enhanced AAC