Download today's show here!

MC20181202.mp3 [44.5 01:25:09 64kbps]
A podcast about all things Macintosh. For Mac geeks, by Mac geeks. Episode 682. iPhone XR promotions. DriveSavers offers iPhone cracking. Apple Pay expands to Belgium. Apple Watch ECG support soon? A Photos "hidden' gesture. Choosing the right "computer" for you. What is 'Other' storage. Wi-fi and network interference.
Special thanks to our sponsors: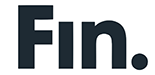 OpsGenie by Atlassian – Never miss a critical alert again with Opsgenie
As a listener of my show I've arranged for all of you to try Fin for FREE. Just use my link – fin.com/maccast
Subscribe to the Podcast Feed or Get the MP3 or Enhanced AAC