[audio:http://media.libsyn.com/media/maccast/MC20090130SP.mp3]
Download today's show here!


MC20090130SP.mp3 [5.5MB 0:11:55 64kbps]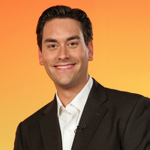 A podcast about all things Macintosh. For Mac geeks, by Mac geeks. A special episode of the Maccast, we interview Clayton Morris a self-described casual geek and anchor from Fox and Friends on the Fox News Channel. Clayton is a switcher to the Mac and we talk over his reasons for switching, how he uses his Macs and iPhone as tools at Fox, how technology and podcasting is changing the face of media and more.
Links:
Fox and Friends
claytonmorris.com (removed, old link)
twitter.com/claytonmorris
Grizzly Bear Egg Cafe
Clayton's picks:
Canon HV10
Twhirl
Evernote
Shazam
Pandora
Instapaper
Yelp
Easy Wi-Fi
Subscribe to the Podcast Feed or Get the MP3