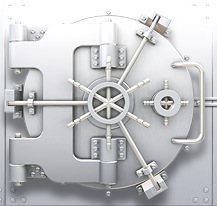 MacHeist is a great new web site by the same folks who brought us MyDreamApp. It offers a unique way discover some of the great Mac software developers that are out there and an opportunity to get some of their great applications for free (well, if you are willing to do a bit of detective work). The concept behind MacHeist is that each week members are given a "heist" to pull off. These heists are like little scavenger hunts that take place on the Web and via email. The reward for successful completion of a heist is access to a vault full of great new Mac applications (downloads complete with registration codes). These heists have elaborate story lines and are cleverly constructed. You send emails to bots who respond with more clues (assuming you can formulate the right message), try to solve puzzles, break into secret web sites and attempt to uncover hidden documents and files. The MacHeist team has done a great job producing the phony, but realistic, web sites and has partnered with legit sources like MacRumors to tie it all together and add an air of authenticity. If you enjoy elaborate puzzle style games like Myst you are going to like MacHeist.
Until recently participation in MacHeist was by invite only, but they recently opened the site to the public. The second heist begins this week and participants will be rewarded with free copies of newly released personal finance manager, Cha-Ching, and 1Passwd, the powerful password manager with popular browser integration. In addition to all the heists the web site will also offer a final week of sales on a software bundle containing some of the hottest apps for OS X, with 25% of proceeds given to customer selected charities.
So what are you waiting for? The second heist will close on Sunday, November 26th. Get over to MacHeist now and "steal" yourself some killer new Mac apps.