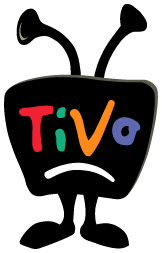 Just in the past few days, the digital protections (or DRM) in which TiVo wrapped its recorded programming were defeated to allow the content to be played on a consumer's networked device of choice. And I'm sure I'm not the only member of the MacCast community who has been waiting for the TiVoToGo functionality, but I'm excited at the possibility of watching even more recorded content on the go.
What I find interesting is that in the few days since this hack was made available, some previously held DRM hostages are wishing they had never been freed. The Unofficial Apple Weblog posts their argument trying to explain that the this hack may be bad for Mac and TiVo users in the long run for two reasons : 1. that instead of spending time on offering additional and more flexible cross-platform features for its users, TiVo will spend the time repairing its now broken DRM; 2. that content providers and DRM approval committees like CableLABs will see this as a flaw with TiVo's DRM and not provide TiVo content or certify its DVRs to receive protected content.
If you've listened to This Week in Tech or are active in these kinds of digital copyright debates, you may have heard these arguments before. They're the same ones used as justification for passing the DMCA: copyright owners must have legal recourse against those who break the DRM that protects their works; if not, copyright owners will refuse to distribute their content online. Clearly podcasts, most of which are not-DRM'd, are proving that theory wrong every day. What's new about this argument is to hear it from the same group of people who have been complaining about the limitations and restrictive characteristics of such DRM in the first place. Some Mac users who have been put-off by TiVoToGo are essentially asking for the restrictions to be put back in place. Perhaps we should call this psychological response the "digital Stockholm syndrome"?
What's telling is that with this TiVoToGo hack, there's little talk about piracy—moving the content off of the TiVo and distributing it all over the Internet. Maybe it's because hacking the TiVo to extract recorded content was accomplished long ago, so those who really want to "pirate" TV weren't stopped by this DRM in the first place. Instead, the discussions are mostly about enabling Mac users to watch more content on their MacBooks or iPods, just like PC users have been able to do via TiVoToGo for a long time now.
Even though the studios are trying to put the screws to Apple to make FairPlay even more restrictive, to me at least, it's clear by this TiVo hack story that all Mac users want is to be able to watch more of the their legally obtained content on their device of choice.