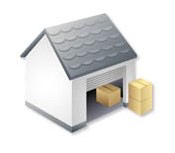 Like many people you have stuff that you:
A: Want to get rid of and
B: You don't want to give it away for free.
This is where GarageSale (http://iwascoding.com/GarageSale) comes in. If you have stuff that just has to go, and you like to use eBay, then this is the app you want to use. GarageSale is an all in one eBay selling app that takes you from the setting up your sale to feedback and completion. To give you an idea, I sold an item for this review and I am going to give you the play by play.
Setting up the application is really simple. Just give GarageSale your eBay information as it is an approved eBay application and needs to be linked, plus you can also link your PayPal information. Now you're set!

I wanted to sell a video game, so I opened up GarageSale and chose one of the 124 listing designs, and they look fantastic. I chose "Spotlight", which has a coverflow feel to it. GarageSale will host up to ten free images for my auctions, so I decided that route. You can also put an image up on Flickr or other service. The next part is where I placed the description of the item which will be displayed in the template that I chose. The software asked me for a listing price, category, sub-category, payment details, shipping costs, enhancements offered through eBay which cost extra(but they're there), auction duration, and more. Finally, the best part, is to click the start auction button. The program gives you the listing fee before going to the next step which is nice, because who wants to pay $3.00 for a $0.50 item. Click again and it's up and running.
Now say you have more items to sell, well just go ahead and create more. I set up an additional four auctions, and I track them in GarageSale. I never have to go to eBay again (unless I'm bargain hunting). You can track EVERYTHING in GarageSale. When you open it up just click the auction tabs, your items will be listed and have a little sticky as to what the bids are at, plus they'll show you who is watching the item (those are potential buyers). Plus you can see the eBay listing within the program.
So I sold my game, YAY! Now I open up GarageSale and I open the auction that has ended. I want to get paid right? I enter the invoice portion of the screen and here it gives me some e-mail templates to use to send an invoice for the item. It uses Apple Mail automatically or any other mail app that you want and you mail it off. I wait for payment confirmation within the program, which then gives me the mailing address in the program, then I can leave feedback. Did I mention that I did this all within the program? So the sale is complete, both parties are happy and I did the whole thing within the comfort of GarageSale.
There are some really slick features that are once again for the power seller, but nonetheless neat. Here are a couple:
Built in Scheduler – Schedule when you want your auctions to start.
eBay Store Support – GarageSale will upload to your eBay store.
iPhoto Integration – You can pull images from iPhoto directly within GarageSale.
This is a great application for the power seller, but not really for the occasional one as the license costs US/EURO $29.99.
All in all this is a neat app that makes the auction selling experience a little less excruciating. I really liked it, and recommend it to anyone who has a lot of stuff to sell and wants to manage it.