[audio:http://media.libsyn.com/media/maccast/MC20080408.mp3]
Download today's show here!


MC20080408.mp3 [63.5MB 01:09:18 128kbps]
A podcast about all things Macintosh. For Mac geeks, by Mac geeks. Show 222. TV hits iTunes in Germany. New TV Ads for iPhone and Macs. Apple Updates iTunes 7.6.2, QuickTime 7.4.5 and Front Row 2.1.3. Apple gets #1 music retailer spot in the US. Uncle Walt says 3G iPhone in 60 Days. Redesigns for future Mac notebooks? AirPort Disk Time Machine support off again? FinalCut Server now shipping. iPhone Developers hit with Pink Screen O' Death (PSOD). EFI firmware updates. Follow-up on CD read errors and labels. Accessing non-Mac supported sites. Making System fonts bigger. Automatically disconnecting from servers. Remotely access a PC from your Mac. Moving Outlook to Mac. Using user accounts and sudo. Hate cable clutter? So does Jack.
New music, Wakeup by Once Just
Special Thanks to our Sponsors: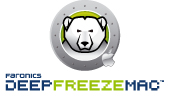 Faronics Deep Freeze – Get a free trial.
Audible.com – Get your free audiobook
I never did one thing right in my life, you know that? Not one. That takes skill. — The Long Kiss Goodnight (1996)
Shownotes in: HTML or OPML
Subscribe to the Podcast Feed or Get the MP3