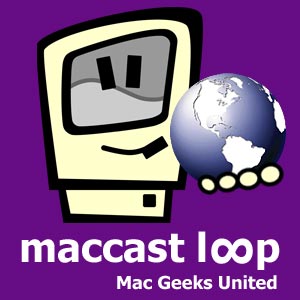 [audio:http://recordings.talkshoe.com/TC-17436/TS-109598.mp3]
Download this show here!


TS-109598.mp3 [57.9 MB 00:57:16]
Maccast Loop – Episode 048
The Maccast Loop is your opportunity to become a part of the Maccast. Each week the hottest topics and issues from the Maccast will be discussed and you will have the opportunity to give your feedback LIVE. Join host Adam Christianson and producer Victor Cajiao (Typical Mac User Podcast) as you become part of the show. Share your thoughts, opinions, tips, tricks, and knowledge of all things Macintosh. The Maccast Loop completes the circuit, closes the loop, and brings the Maccast community even closer.
Links:
Apple .Mac
Rapidweaver, Real Mac Software
Sandvox, Karelia Software
GoDaddy, web hosting
WordPress.com
WordPress.org
Thanks to my audio engineer and producer, Victor Cajiao (Typical Mac User Podcast [iTunes]) and to all the listeners and participants who make this show possible.