[audio:http://media.libsyn.com/media/maccast/MC20080511.mp3]
Download today's show here!


MC20080511.mp3 [58.2MB 01:03:34 128kbps]
A podcast about all things Macintosh. For Mac geeks, by Mac geeks. Show 226. 3G iPhone coming soon? iPhone plans for total global domination. NBC back on iTunes, sorta? Applecare now available for Apple TV. Informal Maccast iPhone data usage survey results. Using an old Mac as a mail server. Exchange to iCal/iPhone syncing. Troubleshooting drives behaving badly. Review: iFrogz Nano Audiowrapz Treadz. Cloned vs. TimeMachine backups. Getting files into "special" iTunes libraries.
New music, The Ballad of Indiana by High Adventure.
Special Thanks to our Sponsors: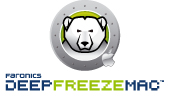 Faronics Deep Freeze – Get a free trial.
Audible.com – Free audio book
Mommy's very angry. — Lost World: Jurassic Park, The (1997)
Shownotes in: HTML or OPML
Subscribe to the Podcast Feed or Get the MP3