[audio:http://media.libsyn.com/media/maccast/MC20080610.mp3]
Download today's show here!


MC20080610.mp3 [87.1MB 01:35:06 128kbps]
A podcast about all things Macintosh. For Mac geeks, by Mac geeks. Show 229. WWDC Keynote Wrap-up. Other details and tidbits. iPhone 2.0 Software. .Mac rebranded to Mobile Me. Snow Leopard is next big (small) cat. Apple updates Quicktime to 7.5. P.A. Semi to design iPhone, iPod chips. iMovie 7.1.2 and iDVD 7.0.2 updates. Follow-up on "Architecture not supported". Mail photo attachments as attachments. Mac Maintenance tips and tools. se your iPhone or iPod Touch as a disk. Sync iTunes files between computers. What are .DS_Store files? Remap keys from a Windows keyboard.Mac retains state without battery.
New music, Number One Rival by Tango Alpha Tango
Special Thanks to our Sponsors: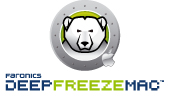 Faronics Deep Freeze – Get a free trial.
Audible.com – Free audio book
Do you want to live forever. Hawkmen… DIIIIIIVVE! — Flash Gordon (1980)
Shownotes in: HTML or OPML
Subscribe to the Podcast Feed or Get the MP3