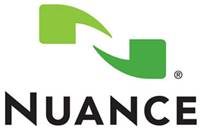 Just on the heels of Macworld 2010 the folks at Nuance Communications, Inc. and MacSpeech have announced that Nuance will acquire MacSpeech. Two years ago at Macworld Expo MacSpeech announced that they had licensed the underlying dictation technology from Nuance Communications and would be integrating it into their products. Since then they have continued to improve and extend their range of dictation products for the Mac. This year at Macworld Expo they announced MacSpeech Scribe. MacSpeech Scribe now allows you to pre-record your dictation into a digital recorder and later pass it through the MacSpeech software to perform your text to speech conversion; a feature long requested by users of MacSpeech Dictate. Many of the new products and innovations in the MacSpeech line came from their partnership with Nuance Communications, so this acquisition seems like a logical next step.
"MacSpeech responded to the growing demand for a native Macintosh, high-quality speech recognition solution with MacSpeech Dictate integrated with the Dragon speech recognition engine," said Andrew Taylor, president of MacSpeech. "We are excited to become part of the Nuance team and accelerate our ability to deliver great speech solutions to the Mac community."
The good news is that it sounds like Nuance plans to use the acquisition to increase the research and development of products in their line that are specifically designed and developed for the Mac, iPhone, iPod ( and hopefully iPad) lines. The people at MacSpeech have long been big supporters of the Mac community and I wish them the best of luck moving forward.
You can find more information on the acquisition on the Nuance Communications site, http://www.nuance.com/macspeech