Download today's show here!


MC20110828.mp3 [30.1MB 01:02:21 64kbps]
A podcast about all things Macintosh. For Mac geeks, by Mac geeks. Show 363. Steve steps down as CEO. 10.7.1 and iMac Graphic FW Update 3.0. More iPhone 5 details swirl. iPad 3? Later, not sooner. iTunes TV rentals permanently expired. Follow-up on saving OS X window arrangements. Scanning in OS X Lion (and earlier). You got to Move it, move it. How Apple will disrupt TV.
Want more Maccast? Become a Maccast Member.
Special thanks to our sponsors: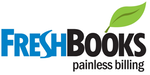 Smile – smilesoftware.com.
Freshbooks – Painless billing.
Shownotes in: HTML or OPML
Subscribe to the Podcast Feed or Get the MP3 or Enhanced AAC